CLUB Z studio

Join the Party and Ditch the Workout ZUMBA FITNESS
PLEASE CLICK ON UPPER LEFT COLUMN FOR PRICES, INSTRUCTORS,ETC

1801 NORTH ARTHUR STE. B
POCATELLO, ID 83204

What is zumba?

Zumba- incorporates fitness and dancing to create a fun and exciting exercise class.

Its exercise in Disguise.
Best way to burn calories without even realizing it.
Experience working out with Latin and International music as they unite us in a power hour of fun!

Powered by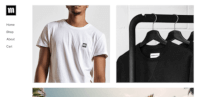 Create your own unique website with customizable templates.